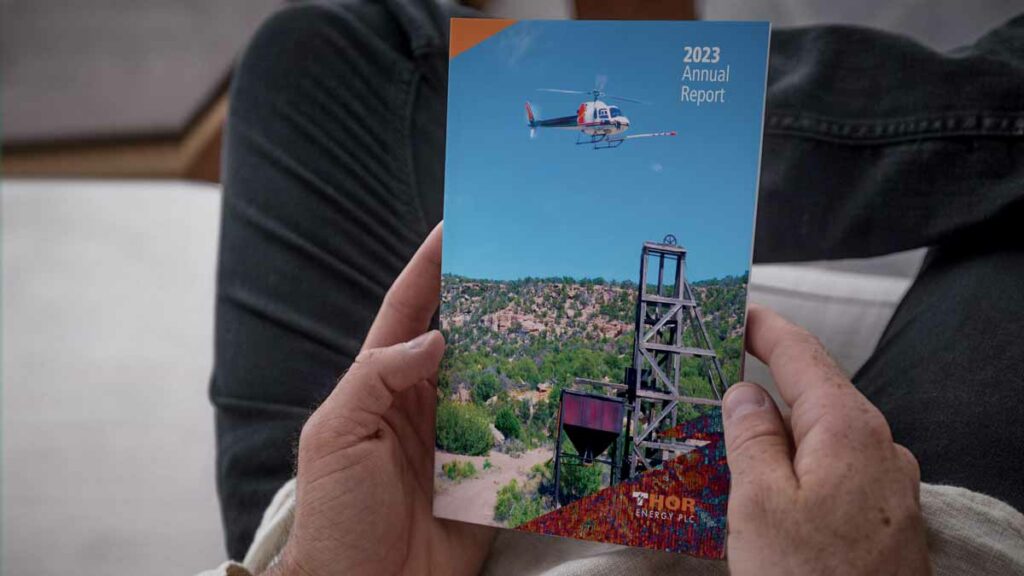 Dear Shareholders,
On behalf of the Board of Thor Energy plc, I am pleased to report on the activities of the Company for the year ended 30 June 2023. Over the past few years Thor has built a diverse portfolio of assets, ranging from pure exploration gold and uranium projects through to more mature, pre-development assets in the copper and tungsten sectors.
In the past year capital and commodity markets changed significantly in the year with rising interest rates driving significant changes in investor priorities. In response to this the Board made the decision to significantly optimise the portfolio via farm-outs and assets sales with a view to, over time, becoming significantly more focussed on the energy side of the mining industry namely in Uranium and Energy metals. To emphasise the refinement of the strategy we renamed the Company, Thor Energy PLC.
Going forward the Board believes investment in the Uranium and Energy metals has the best potential
to be rewarded. The Board believe Uranium is as the beginning of a long-cycle demand upswing and as such intend to accelerate our pursuit of opportunities in this space. It is worth noting that the Uranium sector is an area your Board has significant commercial and technical experience.
Uranium and Vanadium

Work began at our Colorado high-grade sandstone hosted Saltwash-style mineralisation at three prospects – Groundhog, Rim Rock and Section 23. Drilling at our Colorado Uranium/Vanadium Projects following finalisation an exhaustive and thorough negotiation and permitting process with the relevant local and State authorities in Colorado. Results reported were encouraging and drilling is expected to recommence in late 2023.
Copper
Our Alford East copper-gold project in South Australia (Thor earning a possible 80% interest in oxide
copper mineralization with Spencer Metals) is being studied in detail for In-situ Recovery (ISR); a low
environmental impact, potentially low-cost mining alternative to traditional open cut and undermining techniques. Utilising historic drilling, a maiden inferred Mineral Resource estimate of 177,000 tonnes of contained copper and 71,500 ounces of contained gold was announced in back in January 2021.
Thor has a 30% interest in EnviroCopper Limited, with the Kapunda and Alford West ISR copper projects continuing to offer shareholders exposure to copper resources, along with potential for gold. Pleasingly OZ Minerals Limited (ASX:OZL) ("OZL") entered into an agreement to fund technical investigations into In-Situ Recovery technology at the Kapunda copper-gold ISR Project.
Strategically the Board is looking at the best ways to potentially monetise some or all of its copper investments. This may be through potentially selling its minority stake in EnviroCopper Limited or assisting with the consolidation and IPO of its Alford East copper-gold project.
Tungsten
At our 100% owned Molyhil Tungsten-Molybdenum Project, we have established a significant measured
resource and more broadly the project has been subject to significant investment by the Company over
many years. In November 2022, we concluded a farm-out agreement with Investigator Resources Limited (ASX: IVR) comprising an $8m, 3-stage process, to 80% interest in the Tenements and acquire Thor's 40% interest in the Bonya tenement (EL29701).
Gold
The 100% owned Ragged Range gold project in the highly prospective Pilbara region of Western Australia. As evidenced by our reported activities throughout the year we continue to employ a range of exploration techniques to hone-in and drill the most prospective targets across this large landholding. With our corporate and financial priorities set in Uranium and Battery Metals, realistically we expect a relatively quiet year at Ragged Range.

Corporate

At a corporate level we have taken significant overhead costs out of the business to ensure that the
maximum amount of money is spent directly into our exploration programmes. Post-period we completed a 1 for 10 share consolidation and implemented a new share-based incentive programme.


On behalf of the Board, management and staff, I'd like to thank you for your support. The Company has approached the 2024 financial year with some optimism and we look forward to reporting on our
progress over the coming year.
Yours faithfully
Alastair Clayton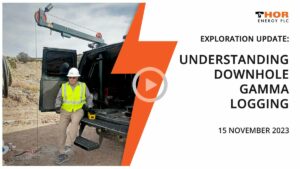 Significant uranium has been intercepted in drilling at Thor's 100% owned Wedding Bell and Radium Mountain Projects
Read More »