Managing Director Nicole Galloway Warland gave this online presentation and Q&A via the Investor Meet Company platform.
Topics covered:
00:10 – Introduction
04:30 – Corporate Snapshot
05:40 – Current Activities (overview)
07:10 – Ragged Range Gold-Lithium-Nickel Project (detail)
12:30 – Wedding Bell Uranium-Vanadium Project (detail)
16:45 – Copper Projects
23:15 – Molyhil Tungsten Project
25:45 – Next Steps (summary)
27:30 – Q&A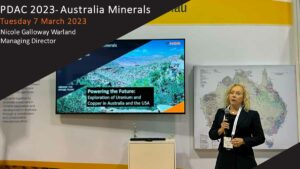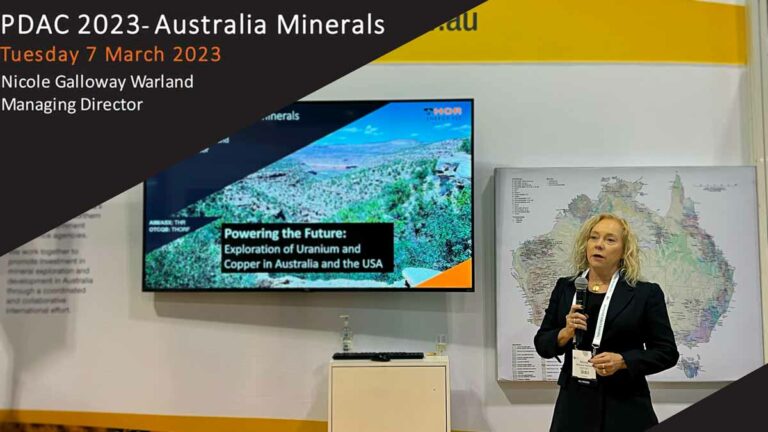 The directors of Thor Energy Plc are pleased to provide investors a chance to view the presentation titled "Powering The Future", delivered by Nicole Galloway Warland, Managing Director, at PDAC 2023, the leading mineral exploration and mining convention in Canada.
Read More »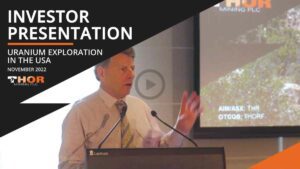 Thor Mining (ASX:THR) Non-Executive Director, Mark McGeough, discusses the company's uranium exploration in the USA at the Broker Briefing and PAC Partners Uranium Forum.
Read More »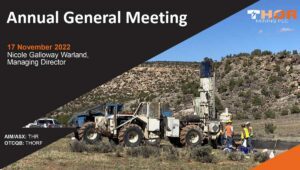 View Thor Mining AGM Presentation Slides (2022)
Read More »