Catch up on all the details from the past year with the 2022 Annual Report to shareholders.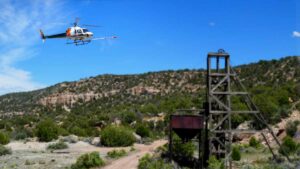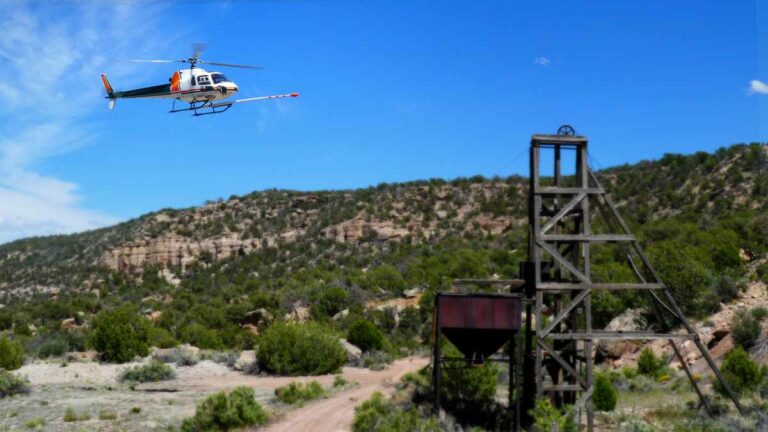 Detailed airborne magnetic and radiometric surveys have commenced over the Company's 100% owned uranium and vanadium projects – Wedding Bell, Radium Mountain and Vanadium King, situated within the Uravan Mineral Belt in Colorado and Utah, USA
Read More »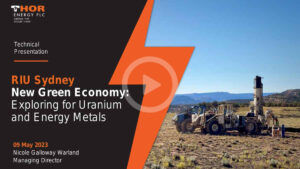 Thor Energy Plc is pleased to provide investors a chance to view the presentation titled "New Green Economy: Exploring for Uranium
and Energy Metals", delivered by Nicole Galloway Warland, Managing Director, at Resources Round Up in Sydney 2023.
Read More »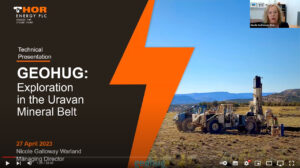 Watch MD Nicole Galloway Warland presentation about the fascinating world of uranium/vanadium exploration and Thor Energy's Projects in the Uravan Mineral Belt in the USA, where uranium-vanadium mining has produced over 85 million lbs of U3O8 and 660 million lbs of V2O5 over the past century.
Read More »