The directors of Thor Mining are pleased to advise that pump testing and a tracer test, followed by in-situ lixiviant trials have commenced at the Kapunda Copper ISR Project in South Australia.
EnviroCopper Ltd ("EnviroCopper"or "ECL"), in which Thor holds a30% equity interest, has completed the installation of test well arrays and has commenced in-situ recovery trials("ISR"), including tracer and push pull test work. These tests are the final hydrometallurgical assessments before ECL commences Site Environmental Lixiviant Trials (SELT). The purpose of lixiviant trials, or 'push-pull tests', isto assess the solubility of copper mineralisation, and therefore copper recovery, using a specially designed solution called a lixiviant under in-situ conditions. 
The trial is to be undertaken in two stages. The first stage involves injecting and extracting a tracer solution (Sodium Bromide-NaBr) from the same well to demonstrate hydraulic connectivity between the observation and environmental monitor well network.This is followed by injecting and extracting lixiviant from the same well to test copper solubility from the mineralisation.
Thor Mining has an interest in several projects in the copper belt near Alford on the Yorke Peninsula in South Australia and further to the east at Kapunda.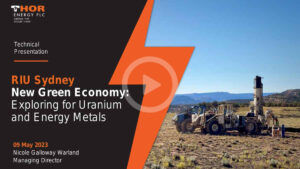 Thor Energy Plc is pleased to provide investors a chance to view the presentation titled "New Green Economy: Exploring for Uranium
and Energy Metals", delivered by Nicole Galloway Warland, Managing Director, at Resources Round Up in Sydney 2023.
Read More »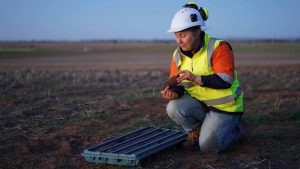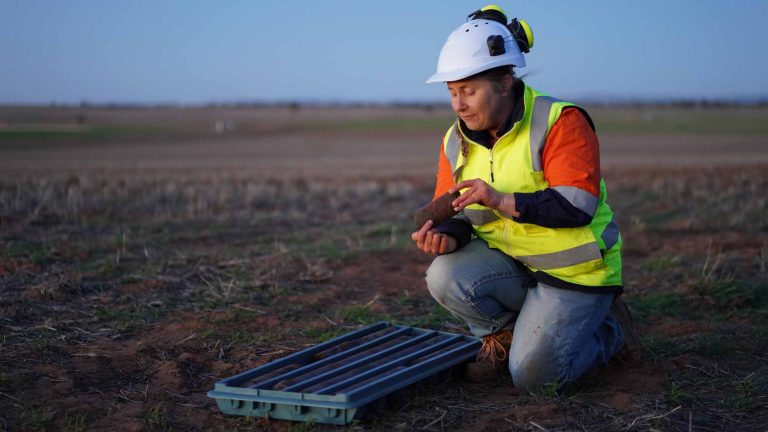 A REE review has revealed that eight out of nine of the 2021 diamond drill holes intersected wide zones of highly enriched REE's in Kaolin altered, copper rich oxide zones of IOCG style mineralisation.
Read More »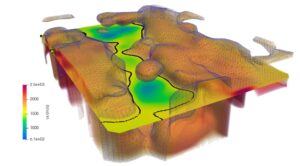 An Ambient Noise Tomography (ANT) survey is underway at the Alford West copper-gold Project using ExoSphere by Fleet Space.
Read More »