The directors of Thor Mining are pleased to advise the results from our initial pump test for preliminary hydrogeological assessment at the Alford East Copper-Gold Project, SA.
Project highlights:
Initial aquifer pump test successfully completed.
Copper-gold mineralisation at the test site is saturated below the water table;
essential for ISR production.
Groundwater salinity reports in the range of 15,000 – 55,000 milligrams per litre total dissolved solids (mg/L TDS). This is classed as saline and precludes agricultural or potable use.
Ground water is alkaline with pH – 8.1. This is ideal for trial lixiviant glycine.
Short term pumping tests demonstrated consistent water flows suitable for ISR
production.
The host rock is permeable
This work is all co-funded by the SA Government Accelerated Discovery Grant(ADI) of A$300,000
Thor Mining has an interest in several projects in the copper belt near Alford on the Yorke Peninsula in South Australia and further to the east at Kapunda.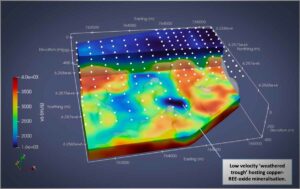 The acquisition phase of the low-impact, ANT surveys are now complete and clearly delineate low-velocity, weathered 'troughs' that host the oxide copper-gold- REE mineralisation within the Alford Copper Belt
Read More »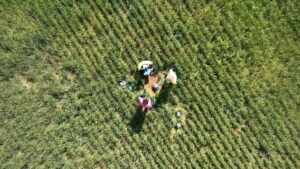 Thor will acquire a further 29% interest in the Alford East Copper Oxide Project, covering portions of EL6255 and EL6529, taking Thor's interest to 80%
Read More »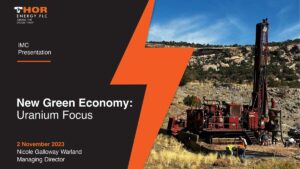 Thor Energy Plc is pleased to provide investors a chance to view the presentation titled "New Green Economy: Uranium Focus", delivered by Nicole Galloway Warland, Managing Director on the 2nd of November 2023.
Read More »