The directors of Thor Mining Plc ("Thor") (AIM, ASX: THR, OTCQB: THORF) are pleased to provide an exploration update on rock chip sampling at the Kelly's NE Prospect at the Company's 100% owned Ragged Range Project, located in Eastern Pilbara, Western Australia

Project highlights:

At the Kelly's NE Prospect, rock chip sampling has identified high-grade gold (up to 7.2g/t Au) and copper (13.6% Cu) along north-south trending structures, similar to the Kelly's Ridge area.
Highest-grade rock chips include:
7.2g/t Au, 11.4% Cu, 102g/t Ag (R00148)
2.6 g/t Au, 13.6 % Cu, 123g/t Ag (R00147)
4.1g/t Au, 0.63 % Cu, 19.2g/t Ag (R00145)
1.0g/t Au, 4.65% Cu, 67.8 g/t Ag (R00146)
Geological mapping and geochemical sampling will continue over the project area, as the Company validates its structural and mineralising geological models.
Remaining Reverse Circulation "RC" drilling results pending, including two holes that targeted this rock chip area.
Managing Director Nicole Galloway Warland's interview about the recent high-grade gold results from drilling at the Kelly's Prospect on the Finance News Network.
The Ragged Range Project covers 92 square kilometres of exploration licences at one of the best addresses for mining exploration in Australia.
Aproximately 40 kms west of Nullagine, in the Pilbara region of Western Australia, the Ragged Range Project area lies on the eastern boundary of the Greatland Gold Panorama project and predominantly comprises of Eastern Pilbara greenstone which is highly prospective for both gold and nickel.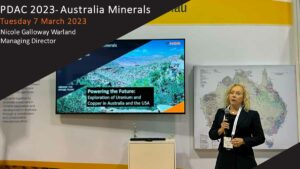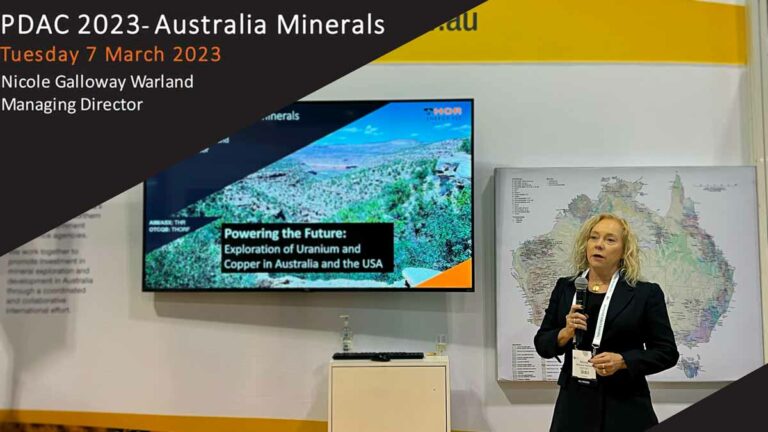 The directors of Thor Energy Plc are pleased to provide investors a chance to view the presentation titled "Powering The Future", delivered by Nicole Galloway Warland, Managing Director, at PDAC 2023, the leading mineral exploration and mining convention in Canada.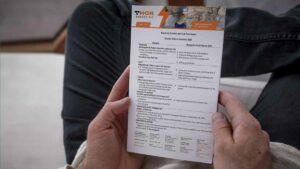 There were major advancements in key projects for Thor Energy Plc (AIM, ASX: THR, OTCQB: THORF) during the December quarter.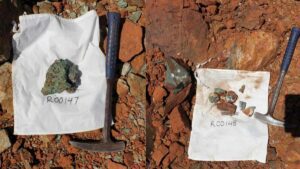 Drilling returns high-grade gold from the silicified altered contact along Kelly's Ridge.