The directors of Thor Energy Plc ("Thor" or the "Company") (AIM, ASX: THR, OTCQB: THORF) are pleased to announce the commencement of an advanced geophysical technique at the Alford West Project, South Australia, by 30% owned EnviroCopper Limited ("ECL").
HIGHLIGHTS
An Ambient Noise Tomography (ANT) survey is underway at the Alford West copper-gold Project using ExoSphere by Fleet Space.
Lightweight battery-powered sensors measure naturally occurring seismic vibrations to detect variations in density of the underlying rock units. Subsequent drilling can then be focused on areas with low density contrast which have been shown to host oxidised copper mineralisation amenable to potential In-Situ Copper Recovery ("ISCR").
The use of the ExoSphere technology has the potential to significantly improve exploration efficiency in both time and cost, and lead to improved drill targeting. This will result in fewer drillholes, lower environmental impact and reduced time on the land.
This innovative geophysical survey technique is partially funded (up to A$30,000) by the South Australian government Accelerated Discovery Grant awarded to ECL.
Survey results are anticipated in late March 2023.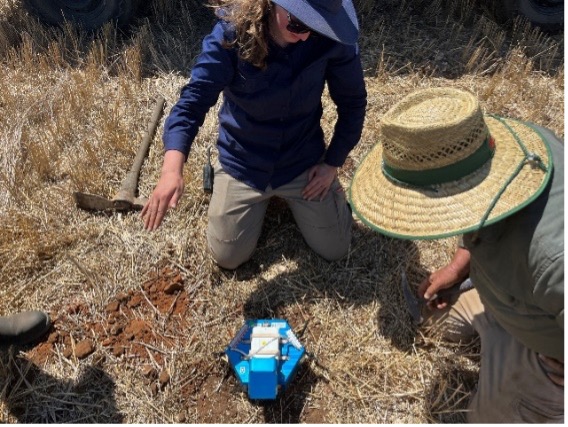 Photo Plate 1: Deploying sensors (Geodes) at Alford West, note the minimum surface disturbance.
Thor Mining has an interest in several projects in the copper belt near Alford on the Yorke Peninsula in South Australia and further to the east at Kapunda.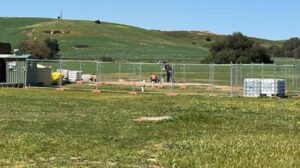 The South Australian Government has approved the first stage of in-ground work on the Kapunda copper In-Situ Recovery ("ISR") project, South Australia.
Read More »