The directors of Thor Mining Plc ("Thor" or the "Company") (AIM, ASX: THR) are pleased to advise practical completion of the field component of due diligence for the acquisition of American Vanadium Pty Ltd (AVU) which holds interests in uranium and vanadium focussed projects in Colorado and Utah in the United States of America. The Company announced on 1 June 2020 an option agreement to acquire AVU, subject to satisfaction of due diligence requirements. The non-field component of investigations is nearing completion with finalisation pending assay laboratory results.
• Field sampling is completed from historical mines around the Wedding Bell and Radium Mountain.
• A total of 21 samples collected include four outcrop samples and 16 samples from historic mining dumps, all of which appear to host uranium and, five outcrop samples which appear to host vanadium.
• Samples have been delivered to the assay laboratory, with results expected to be available later this month.
• Inspection of each of the three project sites have revealed no competing interests or issues likely to prevent future mine development.
• Investigations have revealed that there are no regulatory or environmental issues which would cast doubt on the transaction.
• The mineral claims are all in good standing.
• Project data search has revealed abundant geological and mine production data from
multiple sources.
USA URANIUM - VANADIUM PROJECTS
Thor Mining holds a 100% interest in three uranium-vanadium projects in the highly prospective Uravan Mining Belt on the border of Utah and Colorado. The Wedding Bell Project and the Radium Mountain Project are both in Colorado and comprise of 199 mineral claims over areas of historical high grade uranium and vanadium production. The Vanadium King Project in south-east Utah comprises of 100 mineral claims, approximately 40km north of the town of Moab.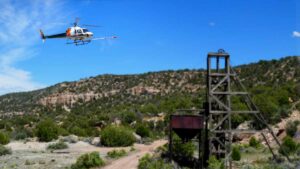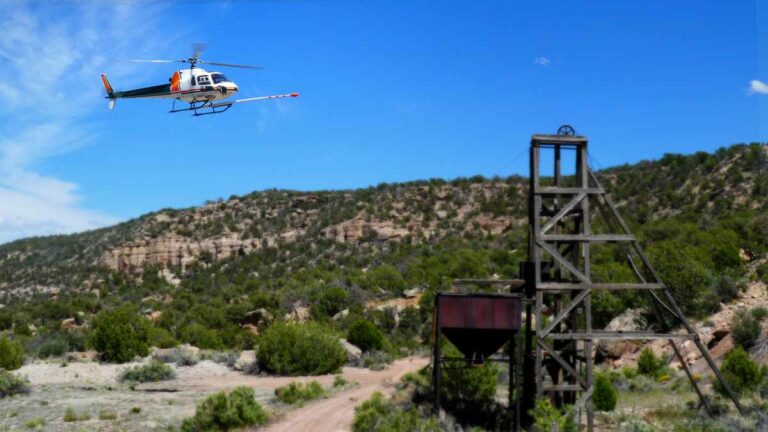 Thor Energy Plc has completed a successful capital raise of AUD$1m to accelerate exploration activities at the Company's 100% owned uranium assets, located in the historic uranium-vanadium mining district within the Uravan Mineral Belt, in Colorado and Utah, USA
Read More »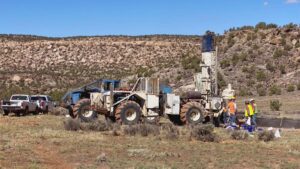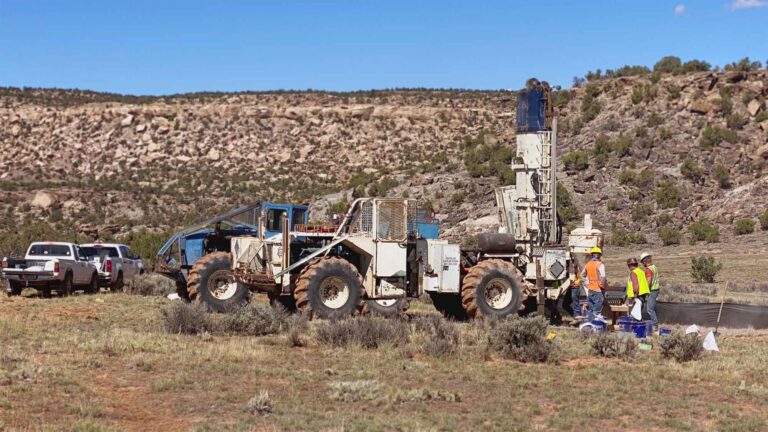 All approvals have been granted for drilling at the Wedding Bell and
Radium Mountain Projects, located in the historic uranium-vanadium mining district within the Uravan
Mineral Belt, southwest Colorado, USA
Read More »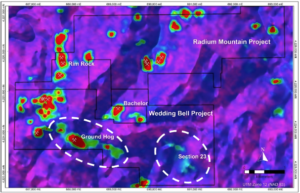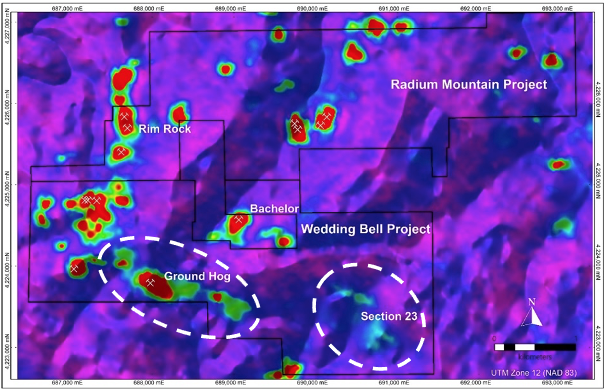 Thor Energy Plc is pleased to announce the positive results from the recently completed heliborne magnetic and radiometric surveys over the Company's 100% owned uranium and vanadium projects.
Read More »