The directors of Thor Energy Plc (AIM, ASX: THR, OTCQB: THORF) are pleased to announce a successful capital raise of AUD$1m to accelerate exploration activities at the Company's 100% owned uranium assets, located in the historic uranium-vanadium mining district within the Uravan Mineral Belt, in Colorado and Utah, USA
The Company has raised gross proceeds of AUD$1m via a placing of 23,809,524 new ordinary shares and Australian Securities Exchange-listed ("ASX") CDI's ("Ordinary Shares") (the "Placing Shares") at a price of AUD$0.042 (4.2 cents) per Ordinary Share (the "Placing"), well above the 15 VWAP of $0.0384.
Strategic small placement limited to AUD$1m saw strong demand with scale-backs.
Strong support was received from existing and new shareholders, strengthening the Company's share register.
GBA Capital Pty Ltd acted as lead manager for the Placing.
Funds raised will be used to accelerate drilling activities at the USA uranium and vanadium assets, including the proposed 4000m RC drilling program at the Radium Mountain/Wedding Bell Project, Colorado followed by a maiden drilling campaign at Vanadium King Project, Utah.
Drilling Contractor Boart Longyear is secured, with drilling to commence in September 2023.
Capital Raise
The Company has raised gross proceeds of AUD$1,000,000 via the placing of 23,809,524 Placing Shares at a price of AUD$0.042 per Placing Share.
All placees will also receive one option for each Placing Shares subscribed, being a total of 23,809,524 options (the "Placement Options"). All Placement Options will be issued under the existing ASX listed options (ASX: THROD) which are exercisable at AUD$0.09 (9 cents) and expire in January 2025.
The funds raised will be utilised for exploration activities at the Company's uranium projects in the United States, as well as for general working capital purposes.
The Placing price represents a discount of 6.67% to the last ASX-traded price of AUD$0.045 on 15 September 23 but is a 9.38% premium to the VWAP of the last 15 trading days, prior to that date.
The Company will also grant 5,800,000 options to GBA Capital as part consideration for services provided as lead manager for the capital raise ("Broker Options"). These will be of the same class as those options issued to Australian places (ASX: THROD), having an exercise price of AUD$0.09 and expiring in January 2025.
Share Issue
The Company expects to issue 23,809,524 Ordinary Shares at AUD$0.042 per share to raise AUD$1 million, and the 29,609,524 ASX listed options utilising the Company's existing shareholder authorities and placement capacity available under ASX listing rules 7.1 and 7.1A.
Settlement and dealings
Application will be made for the Placing Shares to be admitted to trading on ASX and AIM ("Admission") and it is expected that Admission will become effective on or around 27 September 2023. The Placing Shares will rank pari passu with the Company's existing issued Ordinary Shares.
WATCH: MD Nicole Galloway-Warland's update on the permit approvals after presenting to the San Miguel County Board of Commissioners.
URANIUM-VANADIUM PROJECTS
Thor Energy holds a 100% interest in three uranium-vanadium projects in the highly prospective Uravan Mining Belt on the border of Utah and Colorado. The Wedding Bell Project and the Radium Mountain Project are both in Colorado and comprise of 199 mineral claims over areas of historical high grade uranium and vanadium production. The Vanadium King Project in south-east Utah comprises of 100 mineral claims, approximately 40km north of the town of Moab.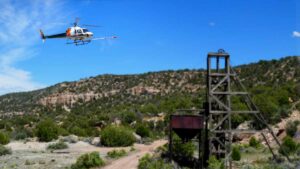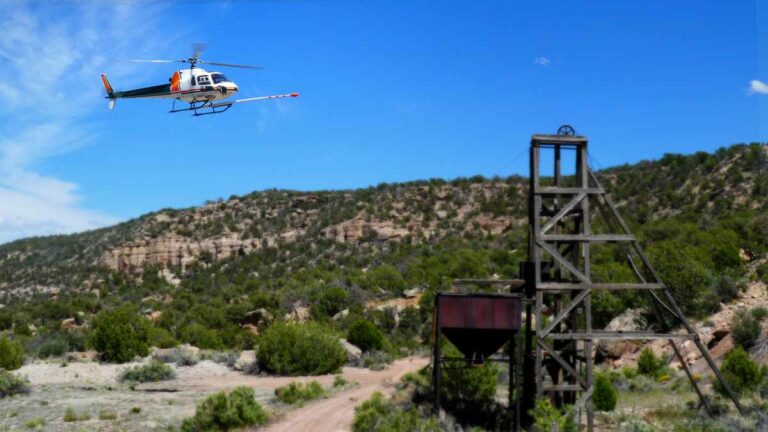 Thor Energy Plc has completed a successful capital raise of AUD$1m to accelerate exploration activities at the Company's 100% owned uranium assets, located in the historic uranium-vanadium mining district within the Uravan Mineral Belt, in Colorado and Utah, USA
Read More »