The directors of Thor Mining Plc ("Thor") (AIM, ASX: THR) are pleased to provide an exploration update on the Company's 100% owned Wedding Bell and Radium Mountain uranium and vanadium projects in the Uravan Mineral Belt, USA, Ragged Range gold-nickel project in the Pilbara, WA and Molyhil tungsten-molybdenum project, NT.
Project highlights: 
Maiden 2000m drilling program to commence in mid-September 2022 at the priority Rim Rock, Groundhog and Section 23 prospects within the Wedding Bell and Radium Mountain Projects (Figure 2). Site preparation has commenced.
Drilling at Rim Rock and Groundhog Prospects is designed to test extensions to high- grade uranium and vanadium mineralisation sampled within and around historic workings of up to 1.25% uranium (U3O8) and 3.47% vanadium (V2O5) (THOR ASX, AIM: 21 July 2020).
Section 23 is the highest priority drill target in the Colorado Uranium-Vanadium Project. This area represents the only large area in the claim block with the perspective "Salt Wash" Member precluded from historic prospecting, drilling and mine production.
Drill assay results from the recently completed 3000m RC drilling program at Sterling Prospect, Ragged Range Project are pending due to delays with the laboratory (THR ASX, AIM; 11 July 2022).
Sampling at Kelly's prospect, Ragged Range continues to return high grade gold and copper results in rock chips including 15.5g/t Au (and 185 g/t Ag) and 0.91g/t Au (and 535 g/t Ag).
Airborne Magnetics Survey over the eastern portion of Ragged Range tenure completed with interpretation underway, with emphasis on Kelly's copper-gold area and lithium prospective ground associated with the Split Rock super suite (THOR ASX, AIM 1 August 2022).
Downhole Electromagnetic Survey (DHEM) completed on Krona nickel drill hole with data interpretation underway.
Discussions have commenced with potential Joint Venture partners to progress the Molyhil tungsten-molybdenum project, NT towards development.
Thor Mining holds a 100% interest in three uranium-vanadium projects in the highly prospective Uravan Mining Belt on the border of Utah and Colorado. The Wedding Bell Project and the Radium Mountain Project are both in Colorado and comprise of 199 mineral claims over areas of historical high grade uranium and vanadium production. The Vanadium King Project in south-east Utah comprises of 100 mineral claims, approximately 40km north of the town of Moab.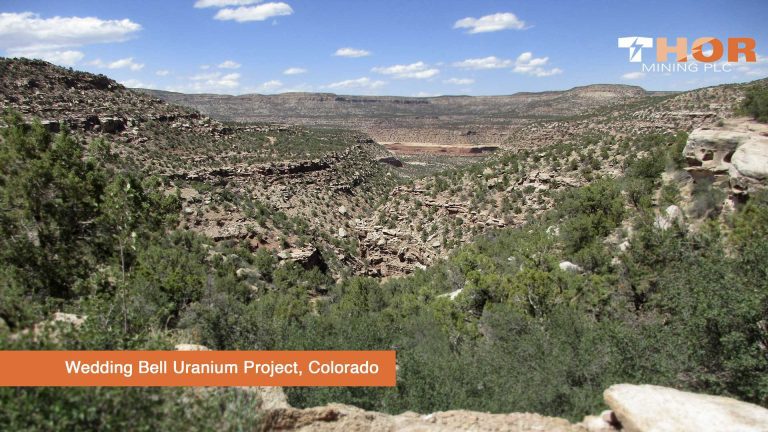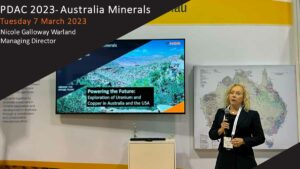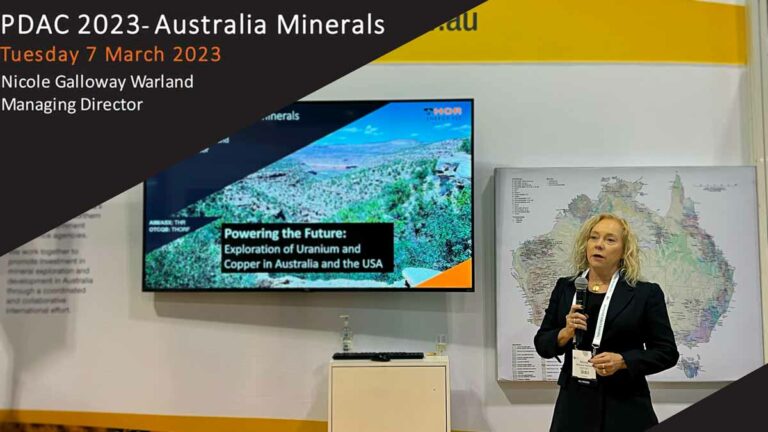 The directors of Thor Energy Plc are pleased to provide investors a chance to view the presentation titled "Powering The Future", delivered by Nicole Galloway Warland, Managing Director, at PDAC 2023, the leading mineral exploration and mining convention in Canada.
Read More »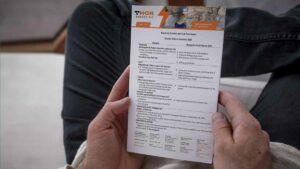 There were major advancements in key projects for Thor Energy Plc (AIM, ASX: THR, OTCQB: THORF) during the December quarter.
Read More »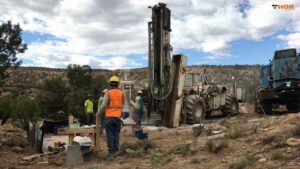 Initial drilling confirms the extensive lateral continuity and high uranium prospectivity of the Wedding Bell and Radium Mountain Projects
Read More »