The directors of Thor Mining Plc ("Thor") (AIM, ASX: THR, OTCQB: THORF) are pleased to provide uranium drilling results from the recently completed drilling program at the Company's 100%-owned Wedding Bell and Radium Mountain Projects, Colorado, USA.
• Initial drilling confirms the extensive lateral continuity and high uranium prospectivity of the Wedding Bell and Radium Mountain Projects.
• Key grade intersections include:
Groundhog

• 2.1m @ 0.036% eU3O8 from 85m (22WBRA012A), including 0.3m @ 0.14% eU3O8
• 1.2m @ 0.034% eU3O8 from 78m (22WBRA013), including 0.5m @ 0.5% eU3O8
Rim Rock
• 0.3m @ 0.072% eU3O8 from 59.7m (22WBRA014)
Section 23
• 0.5m @ 0.051% eU3O8 from 102.6m (22WBRA002)
• 0.6m @ 0.021% eU3O8 from 92.4 m (22WBRA011), and
• 0.5m @ 0.03% eU3O8 from 100m
(eU3O8 denotes that the uranium grade has been determined by downhole gamma logging.)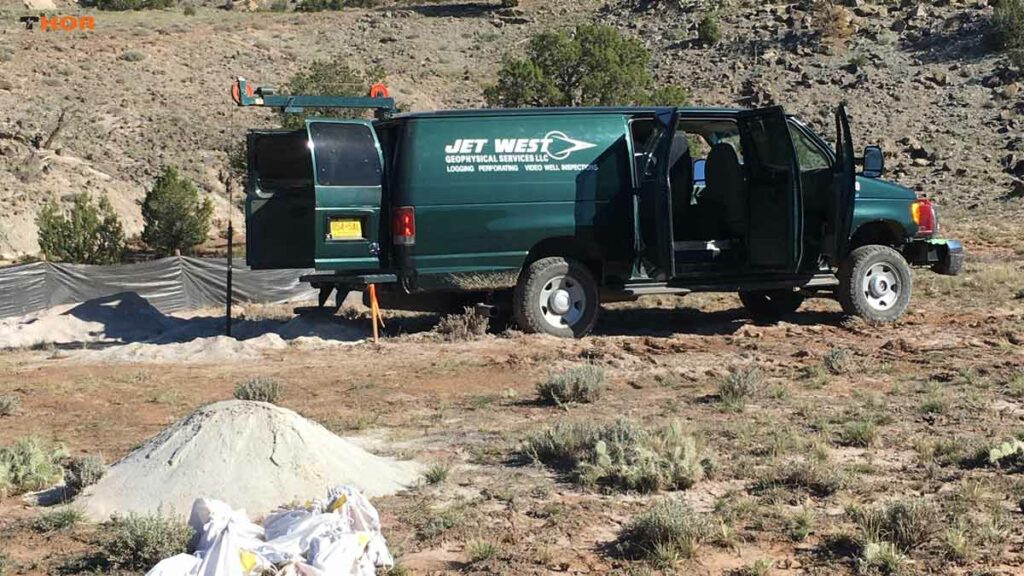 Photo 1: Downhole gamma logging by Jet West
USA URANIUM - VANADIUM PROJECTS
Thor Mining holds a 100% interest in three uranium-vanadium projects in the highly prospective Uravan Mining Belt on the border of Utah and Colorado. The Wedding Bell Project and the Radium Mountain Project are both in Colorado and comprise of 199 mineral claims over areas of historical high grade uranium and vanadium production. The Vanadium King Project in south-east Utah comprises of 100 mineral claims, approximately 40km north of the town of Moab.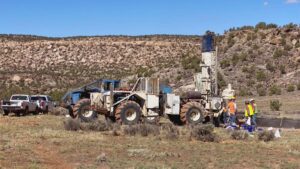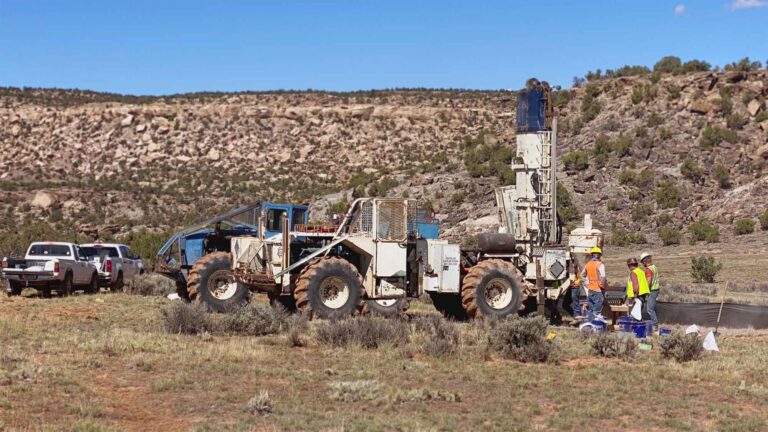 All approvals have been granted for drilling at the Wedding Bell and
Radium Mountain Projects, located in the historic uranium-vanadium mining district within the Uravan
Mineral Belt, southwest Colorado, USA
Read More »